What Can We Do for You?
Mobile Tire Services Offer
We are a company that provides tire services with on-site assistance. Thanks to our mobile tire service, we can reach our customers anywhere, at any time. Our services include tire replacement and repair for both passenger cars and delivery vehicles, at any location specified by the customer. Our team of specialists is equipped with high-quality tools, enabling us to provide fast and efficient service while prioritizing the safety of our clients.
Mobile tire service is a convenient solution for those who don't want to waste time traveling to a traditional workshop or waiting in line for tire replacement. With our services, customers can save time and money while receiving professional and comprehensive assistance. Our tire service encompasses a wide range of services, such as tire replacement, damage repair, wheel balancing, and tire storage.
All our services are performed by experienced and professional tire technicians who always prioritize quality and safety. This ensures that your vehicle will always be in excellent condition and ready for the road. We encourage you to take advantage of our mobile tire service. Our team of specialists is ready to assist your vehicle anywhere and at any time, ensuring the highest quality and safety.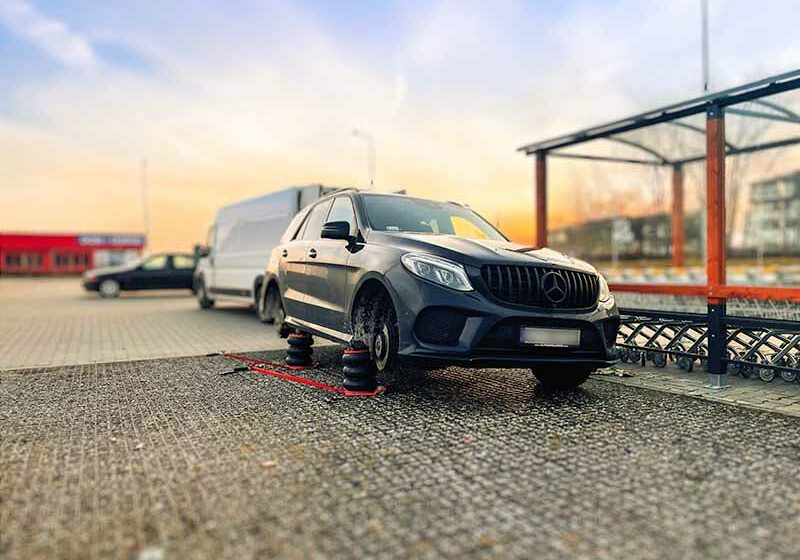 Oferujemy usługę mobilnej wymiany opon, która pozwala na zaoszczędzenie czasu i uniknięcie...
Zobacz więcej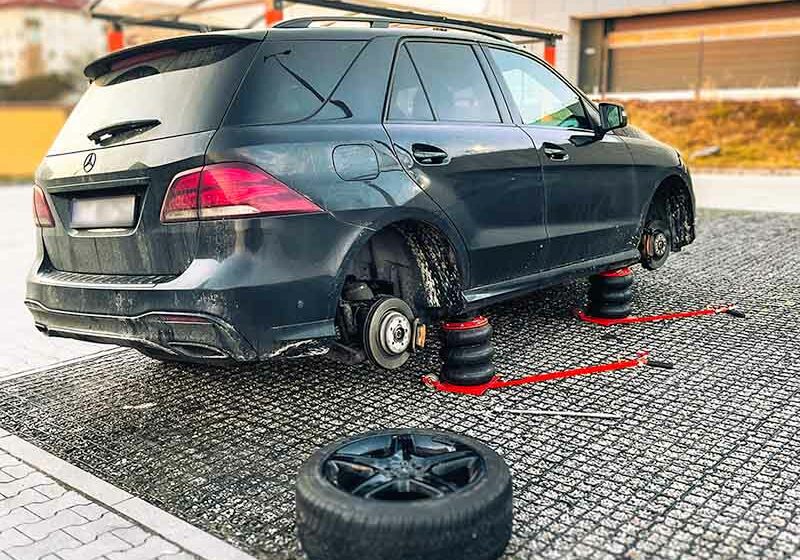 Oferujemy profesjonalną usługę przekładania kół samochodowych. Nasza firma posiada doświadczenie...
Zobacz więcej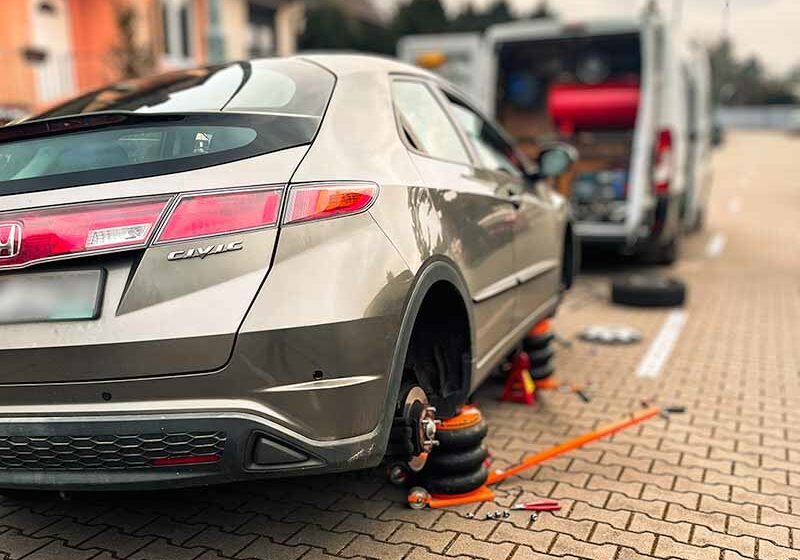 Oferujemy szybką i skuteczną naprawę opon samochodowych na terenie całego Szczecina i okolic....
Zobacz więcej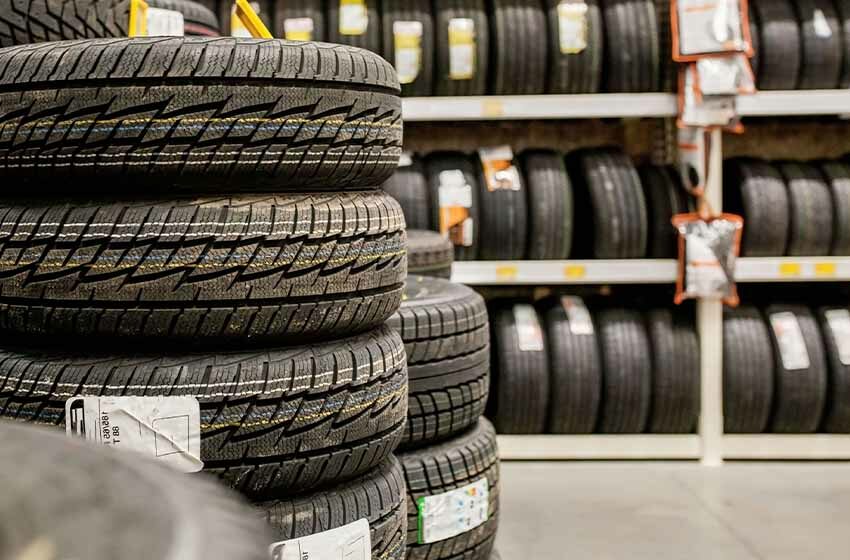 Posiadamy magazyn w Szczecinie, w którym przechowujemy opony i koła naszych klientów. Magazyn...
Zobacz więcej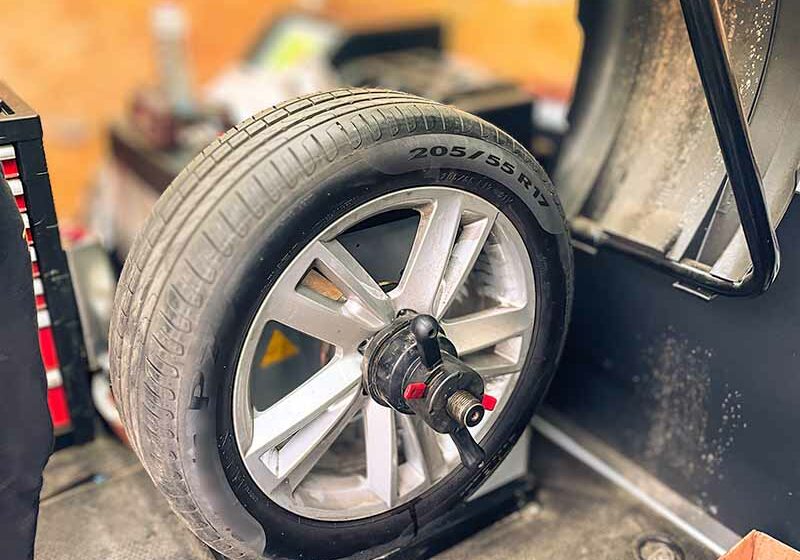 Oferujemy profesjonalne wyważanie kół samochodowych na terenie Szczecina i okolic. Nasza...
Zobacz więcej
We Fear No Challenges!
Customized Services
Regardless of your tire service needs, we always strive to find the best solutions that meet your expectations. We are ready to tackle any challenge and provide customized tire services tailored to the individual needs of our clients. Collaborating with customers from various industries and sectors, we understand that each car is unique and requires a personalized approach.
Time and again, our customers have surprised us with various issues and challenges, such as uncommon tire sizes, specific requirements regarding tire type and quality, and even urgent tire repairs. Nevertheless, we embrace these challenges wholeheartedly because our passion for tire services and the automotive industry is unwavering, and customer satisfaction is our top priority.
We possess specialized tools that may be essential for handling complex tasks. Our team is well-trained and possesses the necessary skills to meet even the most intricate demands. As a result, our customized tire services consistently deliver exceptional quality and meet our clients' requirements. When it comes to tires, we handle non-standard sizes, including low-profile tires and RunFlat tires. Our tire technicians can quickly and efficiently replace or repair these types of tires.
We fear no challenges and always strive to meet our clients' demands. If you require customized tire services, don't hesitate to get in touch with us. We are flexible and always determined to find solutions for our clients. You can count on our assistance and experience in solving unique problems.